Another Heart In His Hand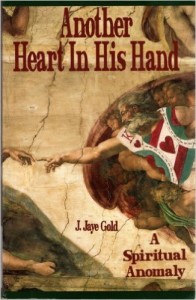 Two tournament poker players strike up a friendship based on the unlikely spiritual interest they have in common. As they travel around together, the unexpected life situations they encounter reveal that one of them is the possessor of wisdom and understanding that goes far beyond the ordinary.
---
Excerpt from the book:
How You Seek Is What You'll Find
---
Highway of Diamonds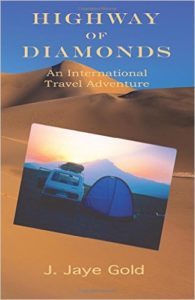 What begins with two groups of adventure travelers journeying through the mountains of Morocco, the Sahara desert, remote eastern Turkey, and rural Thailand, develops into a cooperative high-tech kidnap rescue operation. The people they encounter along the way contribute humor, perspective, and wisdom, giving the story a unique depth.
Justin Time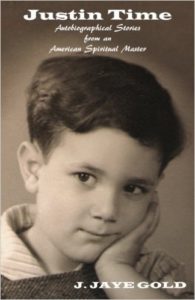 A truly unique presentation from an even more unique individual. With humor and perspective, Gold recounts stories from his life that underlie his metamorphosis from ordinary American kid to enlightened spiritual master. His point of view is so high and wild that it transforms many of the experiences we have in common into a remarkable odyssey that spans five continents and close to 70 years. If you let this book take you beneath the surface of things, exciting new discoveries will ensue – like the first qualification for a spiritual friend or Guru, "One who can pass the salt to you and mail a letter for you," and "The only pride that causes no separation between us is the pride of being a human being."
---
The Roca Group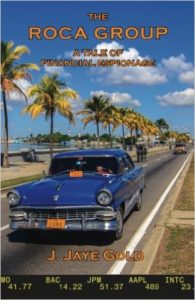 By the time this book is released, the restrictions imposed on Cuba by the United States will have been relaxed. How did it happen? When politics and high finance are involved, we rarely get to know. This is the story of how it might have happened 20 years ago and was kept secret until now. It was rumored that heroes were involved. This is their story too.
All of these books are available on Amazon.com but if you can not afford it, you can contact peradam@earthlink.net to request a book.